Piper Turbo Arrow Intercooler Kit
Piper Turbo Arrow / PA28-201T, PA-28R-201T, PA-28RT-201T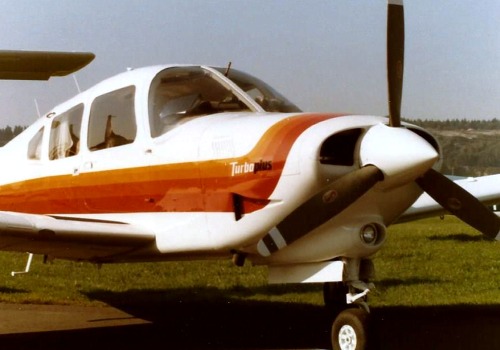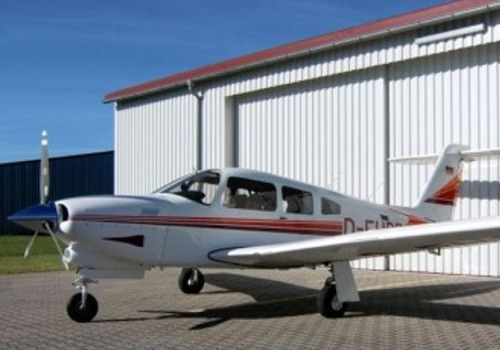 The Turboplus Custom Designed NACA Duct for your airplane provides the most efficient airflow systems to your Intercooler assembly and to the turbocharger. The direct airflow system into the intercooler are proven to be the most effective and efficient way to supply ambient air right at the intercooler installation. NACA ducts are used worldwide in passenger jets, NASCAR, high performance automobiles and in the aerospace industry.
The Turboplus Piper Turbo Arrow intercooler systems provide ram air through their custom designed NACA ducts, for both intercooler and induction systems. One NACA duct directs ambient air through their custom designed airbox (with Auto Air Door) directly into the turbocharger.
The Intercooler NACA duct directs ambient air through their custom designed plenum mounted to the intercooler assembly. The NACA ducts create no drag. Turboplus Aircraft Systems, Inc. is the only general aviation aftermarket intercooler kit manufacturer to offer a Five-Year warranty on their intercooler system.
Turboplus Aircraft Systems, Inc. will ship your order to your home, business or any FBO shop of your choosing. Don't fly to us when we can ship to you.
Piper Turbo Arrow Intercooler Kit
Intercooler Benefits
Up to 80°C/144°F Induction Air Temp. Drop
Extended Engine Life
Lower Maintenance Costs
Full Take-off Power on HOT Days/High Altitude Airports
FUEL SAVINGS up to 15%
Extended Range
Same H.P. with Less M.P.
Cooler CHT and Oil Temps Allows Engine Operation Farther from Point of Detonation
Engine Critical Altitude Increased

Intercooler Kit
Intercooler with Charge Air Cooling Plenums
New Turboplus Induction System with Automatic Alternate Air Door
NACA Duct & Template
Engine Intercooler Gauge-3 Temps:

Compressor Discharge Temp.
Charge Air Temp.
Differential Temp.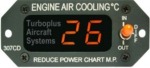 Certified Hardware
Custom Intercooler Hoses
Turboplus and FAA Documents
Price: $6,995.00
Labor Hours
Estimated 40 Hours Installation
STC: SA2144NM Induction System Installation
STC: SA2145NM Intercooler System Installation

---
Piper Turbo Arrow Pressurized Magneto Kit
Magneto Kit Benefits:
Reduces High Altitude Misfiring
Reduces Possible Engine damage due to Misfiring

Kit Includes:
Certified Hardware
New Hose Assemblies
Fuel Filter
Magneto Fittings
Hydraulic Fittings

Price: $895.00
Estimated 2 hours installation
Part Number:
4000 (TSIO-360 Series)
STC: SE4177NM Installation of Pressurized Magneto System - TSIO-360 Series

---
Piper Turbo Arrow 220HP Conversion Kit
Convert your Continental TSIO-360-FB Engine from 200HP to 220HP Operating Limits.
Pressurized Magneto Kit required.
Fuel Kit Includes:
(overhauled)
New Fuel Injectors
New Fuel Pump
New Throttle Body
New Flow Divider
(Above parts are on exchange basis. Core charge applies.)
Price: $2800.00
Price: $1400.00 with Intercooler purchase
Arrow STC's, documentation plus the purchase of a Continental KB fuel system.
Estimated 8 hours installation
Call for core charges
STC: SE2146NM Conversion of TSIO-360-FB engine to the operating limits of the KB engine.
No Intercooler required.
STC: SA2147NM Converted/Installation of Continental TSI0-360-FB.
No Intercooler required.
Before any aircraft is accepted for a Turboplus intercooler installation an extensive "flight test" is performed to determine and record the critical engine altitude, oil and cylinder head temperatures and fuel flows at given power settings. Any discrepancies that might affect the efficiency of operation of the Turboplus intercooler are noted. After installation, another "flight test" ensures that engine and aircraft performance adhere to Turboplus Aircraft Systems, Inc. high standards. Post modification flight test data provides a direct "Before and After" comparison of the dramatic improvement in aircraft performance and engine operation.